Hospitality, Food and Drink
A LAUNCH THAT DOMINATED THE NEWS CYCLE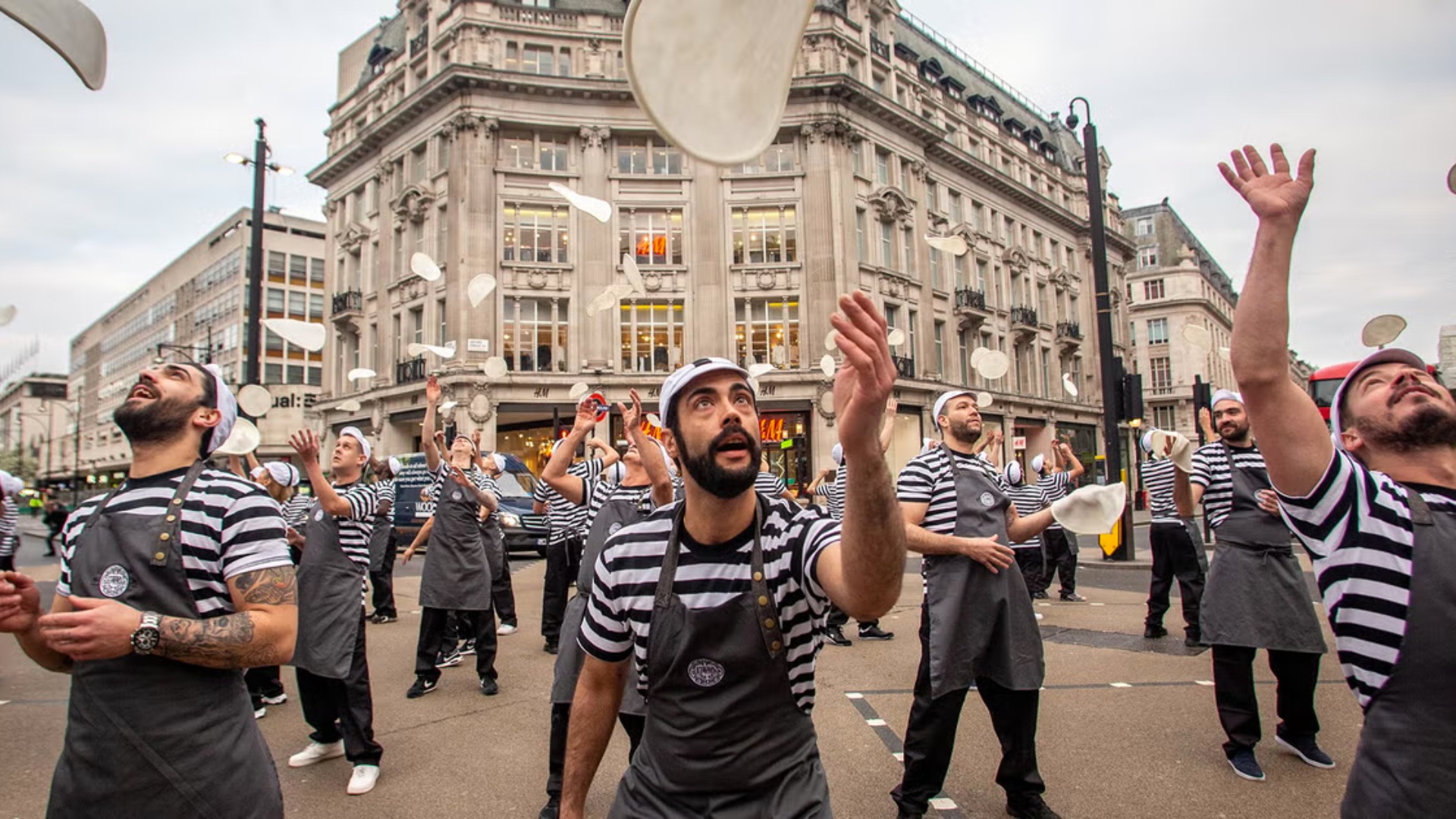 Tasked to launch Langham Place, the latest restaurant in the Pizza Express portfolio, our team had to dig deep to hit the headlines.
PURE THOUGHT: PIZZA THAT STOPS TRAFFIC
Restaurants come and go every day – so announcing 'yet another' could have landed like white noise. But with the help of 54 pizzaiolos who took to the streets in Oxford Circus, we made the world aware of this new opening with flare and panache. 
"With over a hundred media and influencers engaged directly, a global audience reach of millions, and 27% increase in web traffic on the day of launch – our campaign struck GOLD while the world watched." 
Rhona Templer, Group Managing Director, GOLD79